Don't panic! We're not testing your geometry knowledge! We promise. We'd just like to see what this shape brings to mind for people since it seems to be a rather popular one these days!
We have a brand new sponsor this week that we think you'll love, so be sure and take a peek at
their store
! They recently had a
new release
too!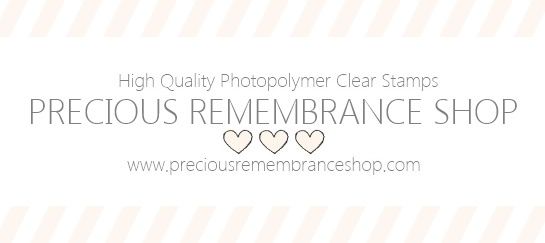 Precious Remembrance Shop is a small company offering high quality
photopolymer clear stamps. Our stamps are Made in USA.

Hello, Dyane here, owner/designer of Precious Remembrance Shop.

Having this shop is a dream come true, because I love and enjoy crafty
things.

Each set of stamps are truly one of a kind.I designed all of them with love.

I hope that you'll join me in this journey. And inspire each other's passion.

Happy Crafting!:)
Shop:
http://www.preciousremembranceshop.com/shop/
Yes, there is a prize involved this week! Our winner will receive the following stamp set from their store: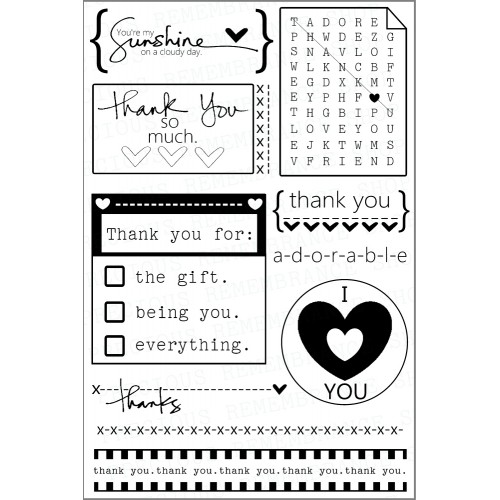 Now let's see what the design team and this week's guest designer have created for inspiration!
Two colors, a clean graphic image and a simple font sentiment keep
a card CAS.
Ardyth
Use glitter for a sensational CAS border!
Gillian
design defined:
Remember the rule of three!



design defined:

Small embellishments can add just

the right touch to a CAS design. Kimberly
A stamp that spans the entire card can be a great way to ground
your image and create a strong graphic impact.


design defined:
Look at your supplies creatively & have fun!
Melissa
design defined:
Use color to support your message!
Rosemary
design defined:
A patterned paper with a subtle background is great for a CAS design.
Tracey
Outline background stamping allows your focal image to take centre stage on a CAS card.
Now go have fun and don't forget to link up your TRIANGLE creations by Sunday at 4:00 p.m. (CST)!